Let you capture these shoppers as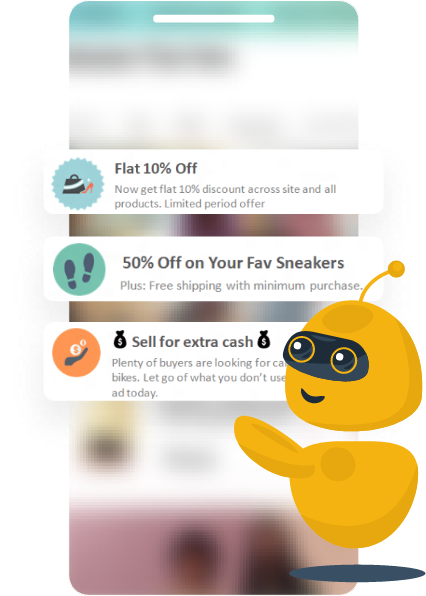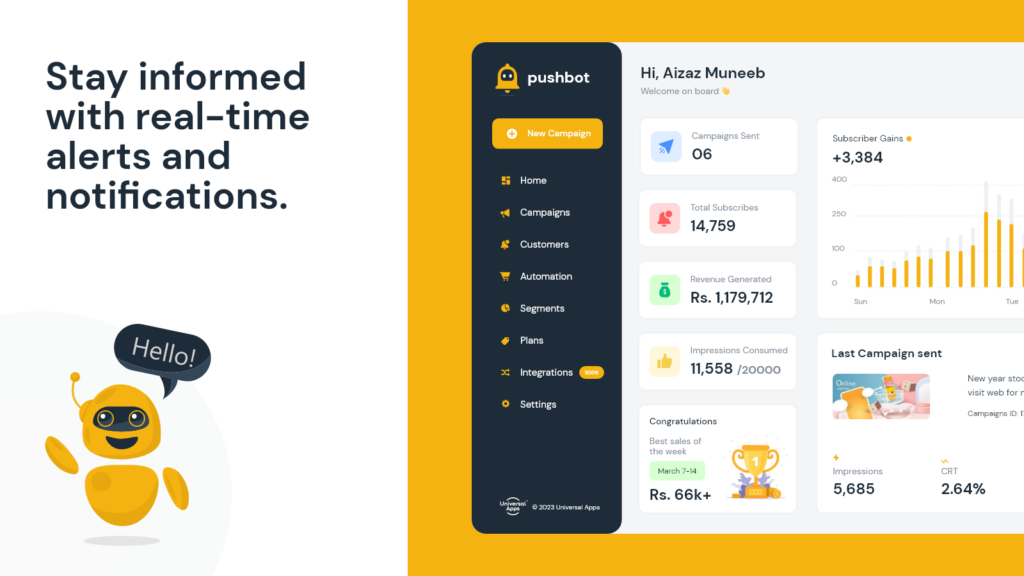 What are web push notifications?
Web push notifications can contain a variety of information, such as news updates, product announcements, or reminders. They can also include images, links, and calls to action. One of the key advantages of web push notifications is their ability to reach users even when they are not actively using the website.
AI delivery – Sends notification based on customer last activity of click and purchase history. Smart segmentation – You can create segmentation of push customers based on all criterias.
Abandoned views – will send notification to customer who last viewed product but did not added to cart.
Custom attributiont – with this attribution setting you can set your tracking criteria based on impression and clicks as well as time duration. i.e 7 days or 28 days etc
Success manager – Marketing expert will give one on one session on how to increase more sales using push notification.
Integration – Integrations with other available shopify apps and flows. (coming soon)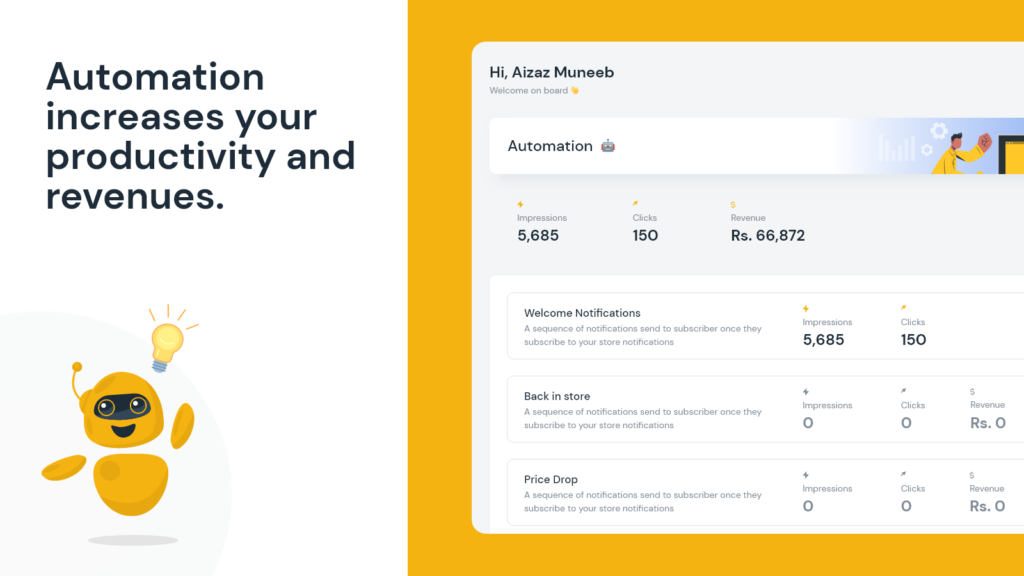 Turn social media posts into notifications
Social media posts can easily be tailored into web push notifications and turned into a visual asset to generate better responses.
Remodel your email campaigns into short web push messages
Quick, concise and effective strategies to reach and market to a new audience supercharge your marketing and increase views of posts and videos which lead to conversions and product sales.
Dedicated chat support
Flash sale
Abandoned cart
Custom prompt –custom design popup
Email reports
Subscribe details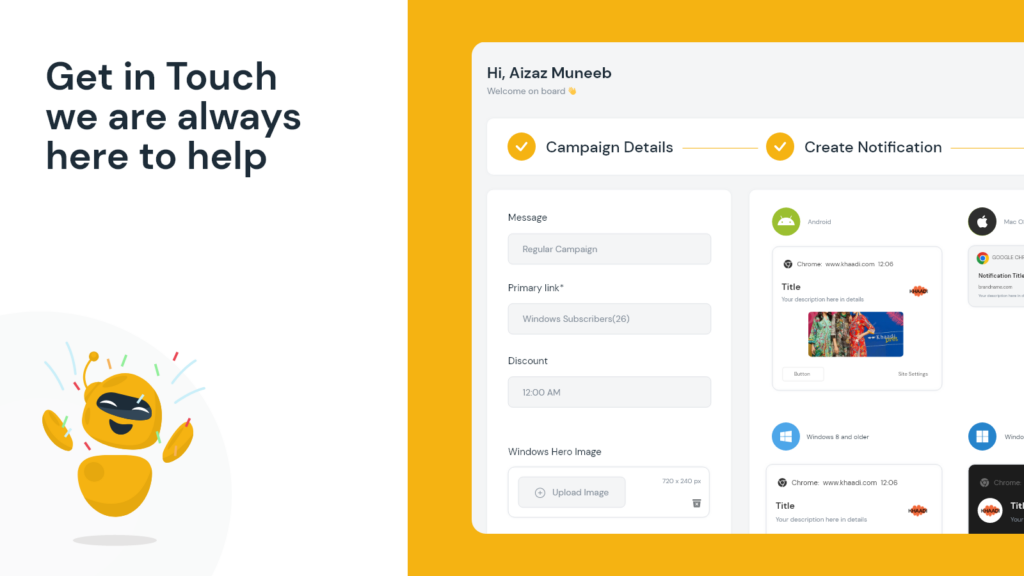 How can PushBot help your brand?
Sell more, generate higher revenue and ensure a positive customer experience with PushBot!
What brands are benefiting from PushBot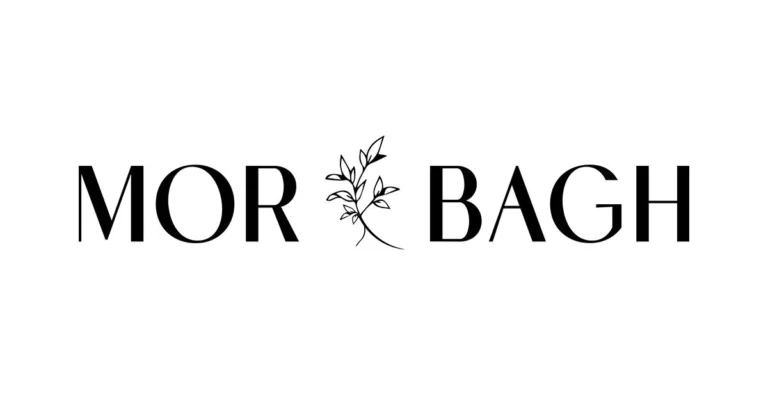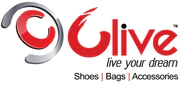 500 Impressions

Unlimited Subscribers

Send Campaigns

Schedule Campaigns
500
impressions per month
Upto 50,000 Impressions

All basic features

Subscriber Details

Abandoned Cart Automation
500
impressions per month
Upto 1,500,000 Impressions

All Business features

Flash Sale

Segmentation
We're always open for business! Have a question? Concern? Request? We'd love to hear from you!